Unpacking the Circular Economy Package
8. April 2022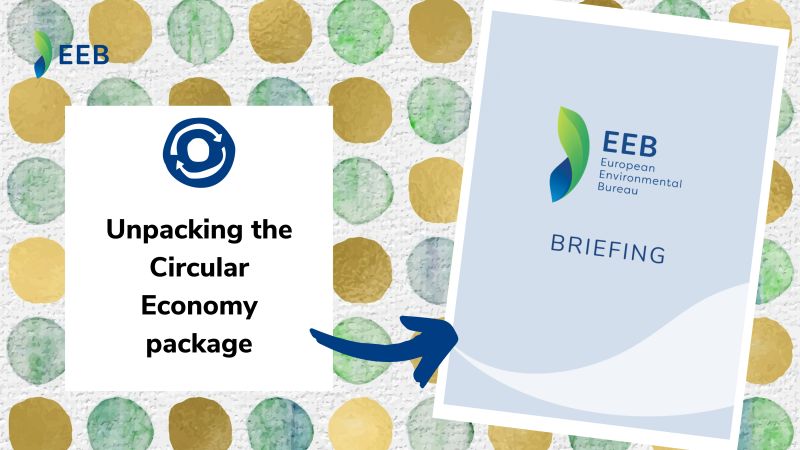 On 30 March 2022 the European Commission released a set of initiatives aimed at speeding up the transition towards a circular economy, including: a Sustainable Products Initiative to boost the circularity of products on the EU market, a reform of Ecodesign laws and an Ecodesign Work Plan for 2022-2024, a Strategy for Sustainable and Circular Textiles, a proposal for the revision of the Construction Products Regulation (CPR), and new rules to reinforce the power of consumers.
The package has the potential of a game changer, but bolder and more effective action is needed to truly make sustainable products the norm and reduce emissions and resource use, while respecting planetary boundaries and human rights.
In this briefing, EEB experts 'unpack the package' and provide an assessment of the different policy and legislative files.
More information: