Lesson 1: INTRODUCTION
In this lesson, we will take our first steps into the topic of case studies from the automotive industry, focusing on Best Available Techniques (BAT) and their application within Slovakia's automotive sector.
Introduction
Governments worldwide are increasingly adopting a Best Available Techniques (BAT) approach to regulate and mitigate industrial emissions.

The OECD has been tasked with developing guidance to assist countries in identifying and implementing BAT, BAT-associated emission levels (BAT-AELs), and other environmental performance levels (BAT-AEPLs).

This course aims to provide an overview of BAT, BREF (BAT Reference Documents) concepts, and frameworks, along with automotive case studies from Slovakia, featuring prominent automotive manufacturers such as VW Slovakia, PSA Slovakia, Jaguar Land Rover Slovakia, and KIA Slovakia.
Understanding BAT in a Regulatory Framework
BAT within the regulatory framework plays a pivotal role in addressing environmental impacts from large industrial installations. These installations can have extensive resource consumption, emissions, and waste generation.
Environmental Impacts: Large industrial and agro-industrial installations have a significant environmental footprint, consuming resources like materials, chemicals, energy, and water.

Pollutant Emissions: They can emit substantial amounts of pollutants into the air, water, and soil, contributing to environmental degradation.

Waste Generation: These installations generate hazardous and non-hazardous waste, further impacting the environment.
BAT reference documents (BREFs) are essential tools in regulating such installations. They provide guidance for setting permit conditions tailored to specific sites.
Challenges in Regulation: Environmental impacts vary by activity type and specific installation processes, making it challenging to establish regulatory limits.

Local Variations: Local conditions and regulatory regimes vary, complicating the task of setting site-specific requirements.

Role of BREFs: BREFs offer a solution by assisting regulatory officials in determining permit conditions for industrial sites.
Conclusion
The use of BAT and BREFs is vital in addressing environmental concerns associated with large industrial installations.

Case studies from Slovakia's automotive industry will shed light on the practical application of BAT principles in real-world scenarios.

Understanding these concepts is essential for individuals involved in environmental policy, regulation, and the automotive sector.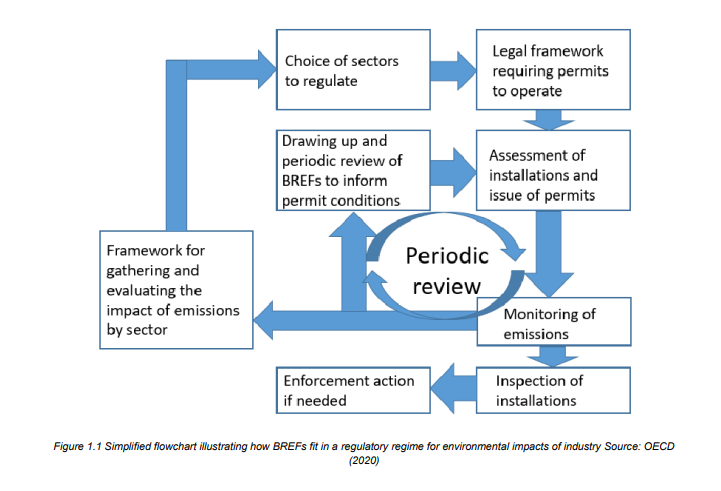 Go back