Lesson 3 – Deterioration processes in equipment and work tools
In this lesson, we will explore the various processes that lead to the deterioration of equipment and work tools during their operational life.
Introduction to Deterioration Processes
Equipment and technical tools undergo continuous stresses during operation that impact their utility value and serviceability.

These deterioration processes vary in nature, cause, form, and time course.
Nature of Influences on Deterioration
Deterioration processes can be categorized into physical, chemical, biological, and human-related effects.

These effects can lead to damage, changes in size or shape, alterations in geometric relationships, surface quality modifications, and more.
Ageing as a Deterioration Process
Ageing within materials, when it results in a permanent loss of strength or properties, is considered detrimental.

It mainly depends on the age of the tool or environmental factors.
Techno-economic Effects on Work Tools
Advancements in technology lead to the production of new, more efficient, and higher-quality work tools.

The older tools experience moral obsolescence and wear and tear due to technological progress.
Overloading and Its Impact
Incorrect handling and equipment deterioration can lead to overloading, causing both direct and indirect damage.

Misuse can accelerate wear and tear, compromising the longevity of equipment.
Typical Deterioration Processes
Deterioration processes mostly occur after production, during the sale and operational phases of machinery.

Conditions tend to improve during commissioning, adjustments, repairs, and overhauls but deteriorate during machine operation and storage.
Key Deterioration Processes
Friction and wear

Cracking and fracture

Corrosion
Friction and Wear
Wear and tear, often due to friction, is a common deterioration process in mechanical engineering.

It leads to a reduction in the size and mass of surfaces in contact.

Wear involves the detrimental separation of material particles from friction surfaces.
Corrosion
Structural materials undergo chemical transformations during their manufacture.

Materials tend to revert to more stable, lower-energy forms due to corrosion.

Corrosion is a reaction between materials and the environment, leading to chemical or electrochemical processes.
Conclusion
Understanding deterioration processes is crucial for effective maintenance.

Tribology, the science of friction and wear, plays a vital role in machine design and operation.

Corrosion is a universal deterioration process affecting various materials.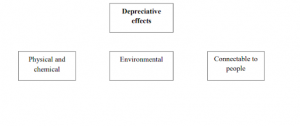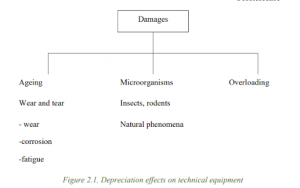 Read the textbook from the 19th page. You can find the textbooks's content on this link.
Go back
Quiz